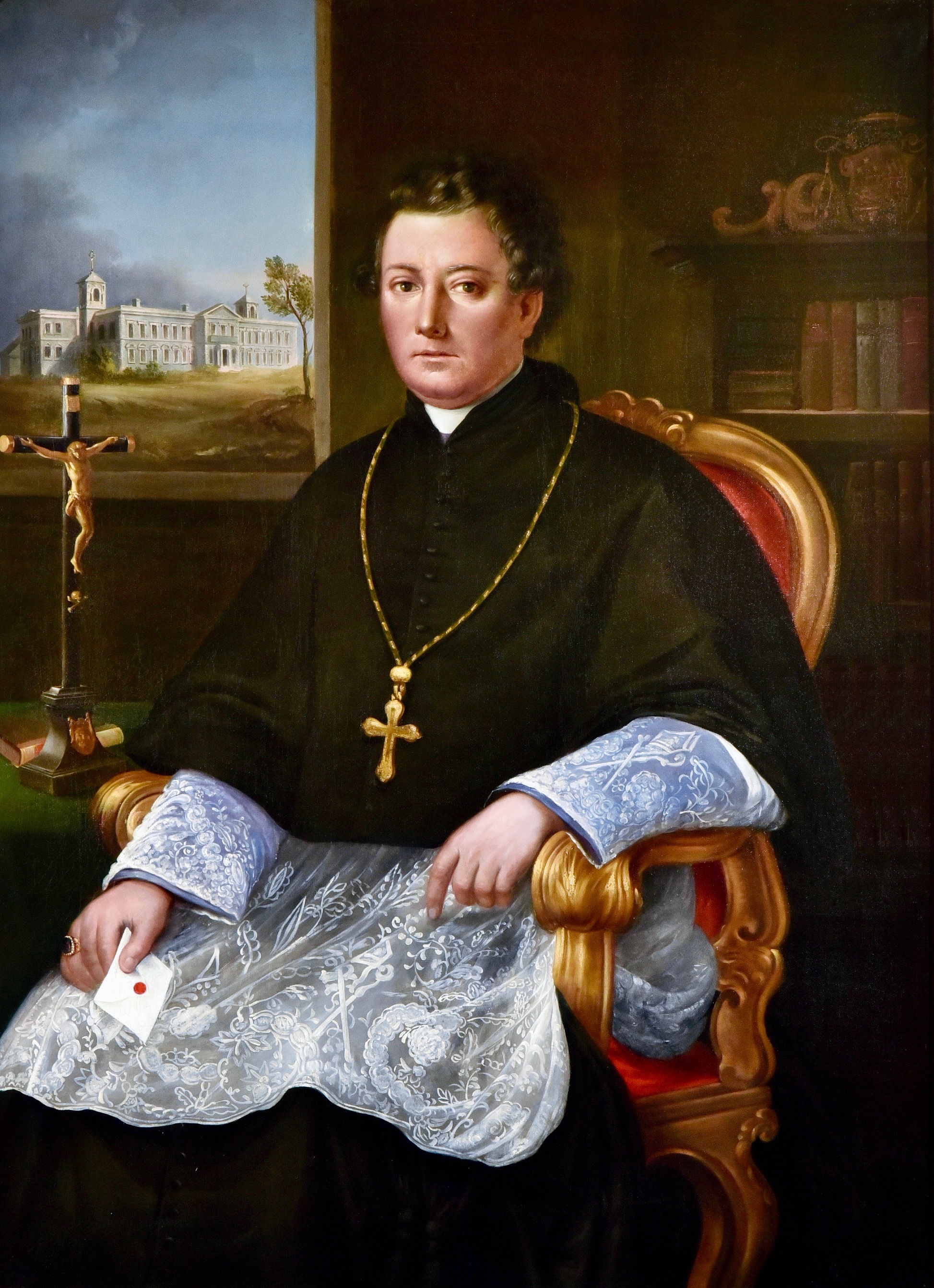 The Archbishop Goold Special Collection holds the surviving remnants of James Alipius Goold's book collection, now mostly housed in Mannix Library.
The collection consists of over 1000 volumes known to have been collected by Goold over his lifetime. The majority of items are listed on Goold's handwritten inventory of 1865, however the collection also holds works collected by Goold from 1865 until at least the year of his death in 1886 featuring his signature or imprint. Works cited by Goold in his personal diary also form part of the collection
The collection also consists of works collected by Goold's close associates, such as John Fitzpatrick, Patrick Bonaventure Geoghegan, John Bleasdale, James Francis Corbett, and William Wardell who were also keen book collectors.
Highlights include works from the hand press era featuring many woodcuts and engravings, as well as the Piranesi Opera, works with fine binding featuring blind and gold tooling, marbled papers, many maps and works on architecture.